Sold Out

Zoom the image with mouse
KIESLECT Smart Watch K11 AMOLED

🎈 1.39" Ultra-AMOLED
🎈 Always-on Display
🎈 40 Days Super Long Standby Time
🎈 Heart rate & Blood Oxygen Monitor
🎈 Slim Metal Body
🎈 For both Android and IOS
Subcribe to back in stock notification
customers are viewing this product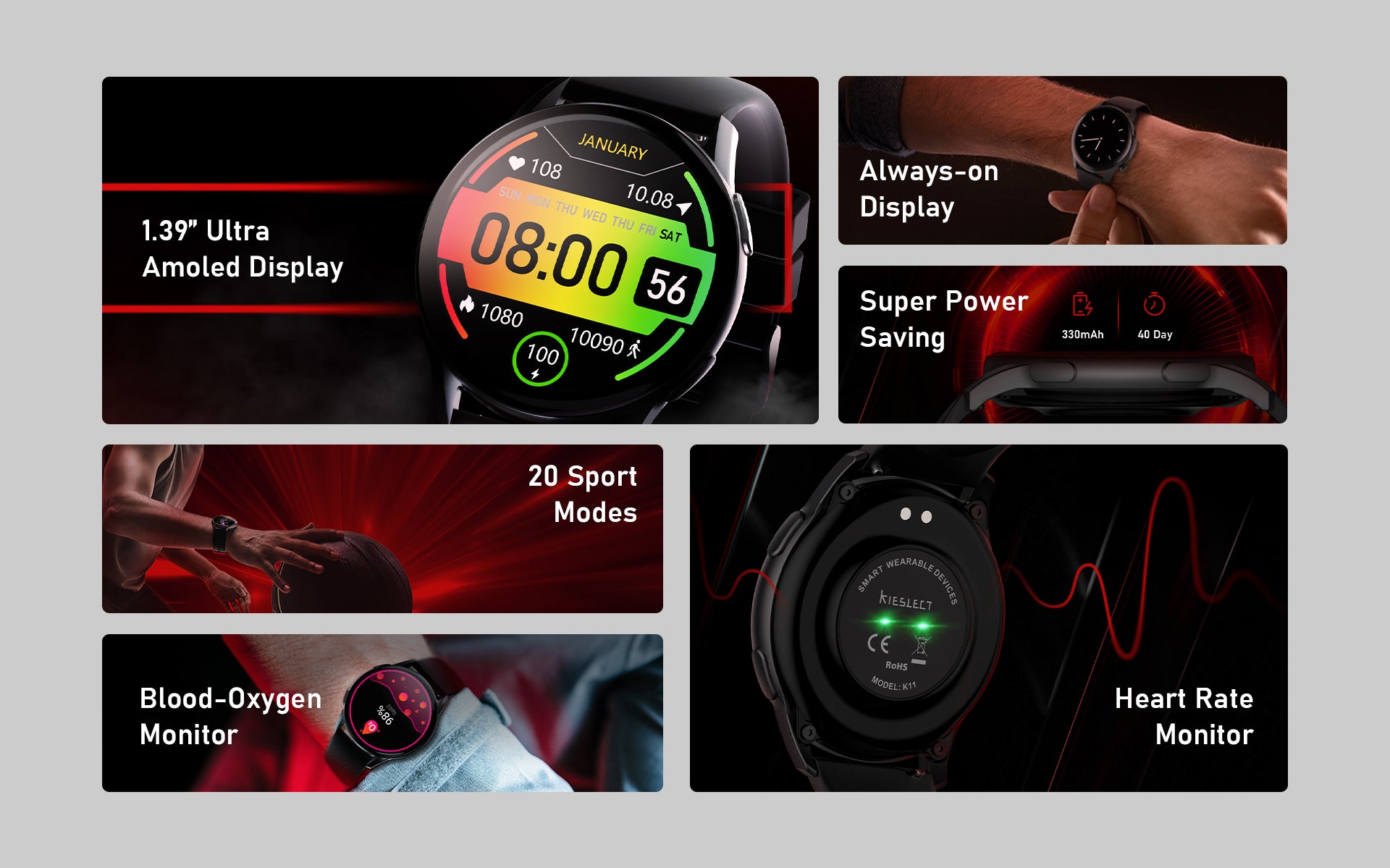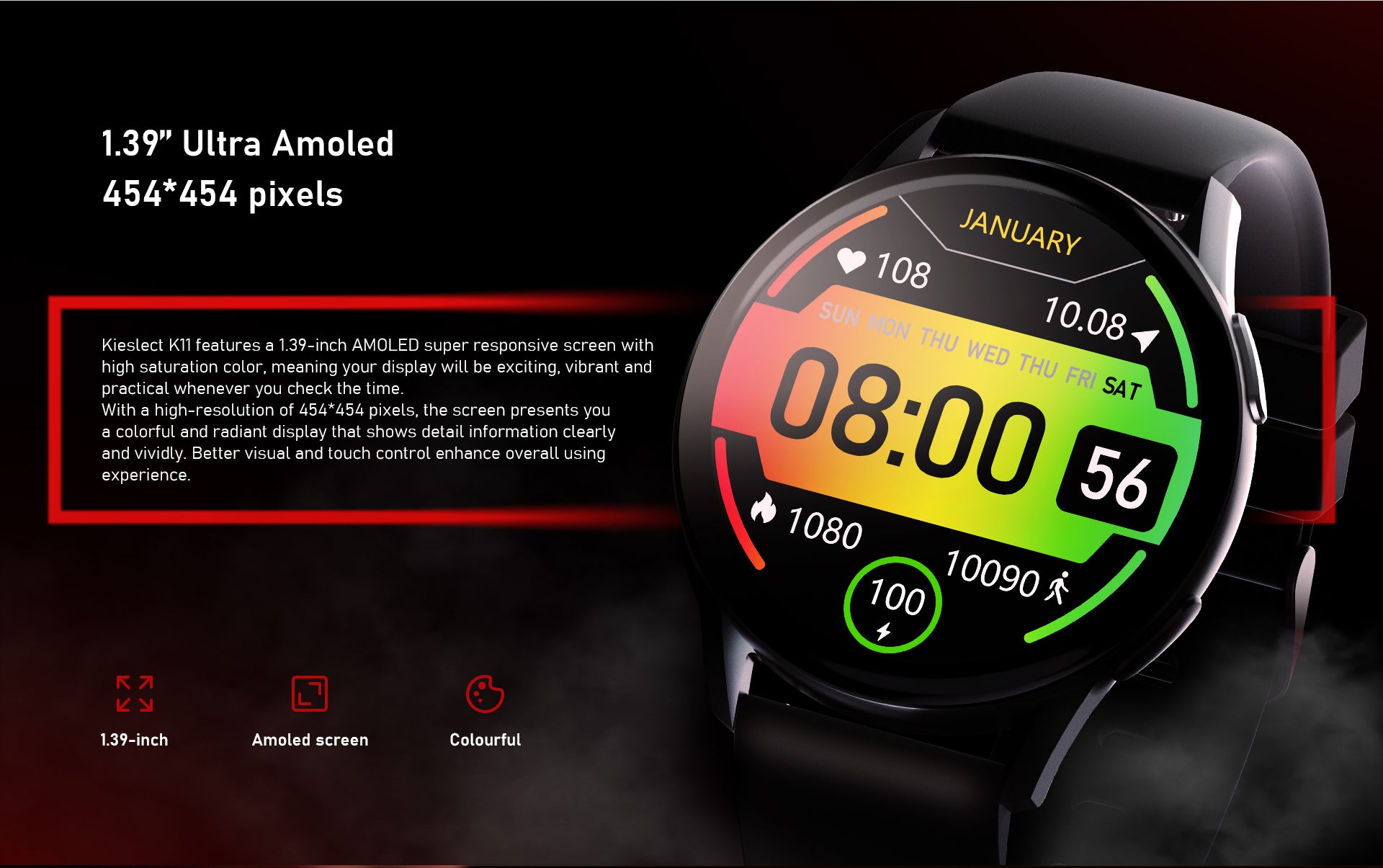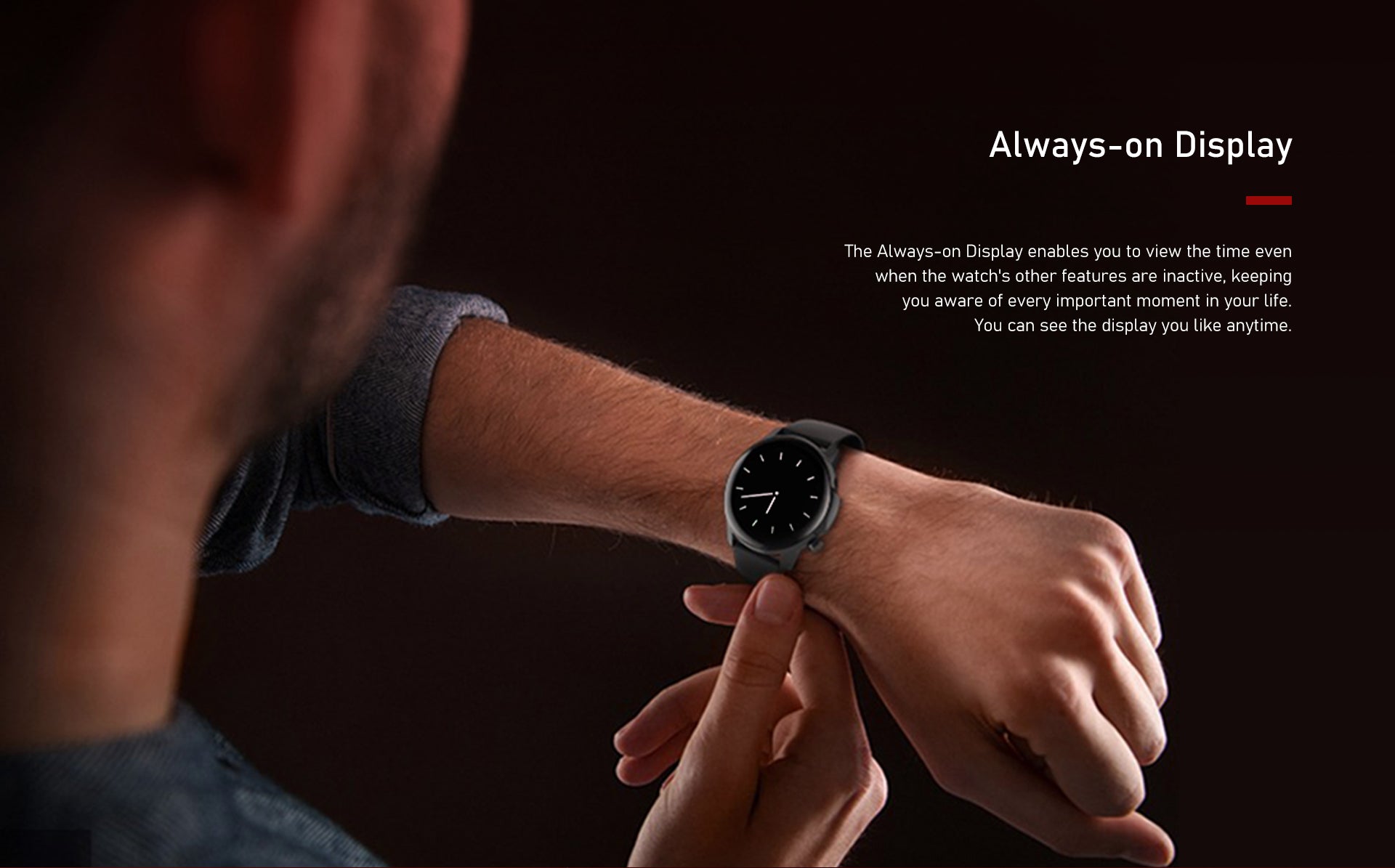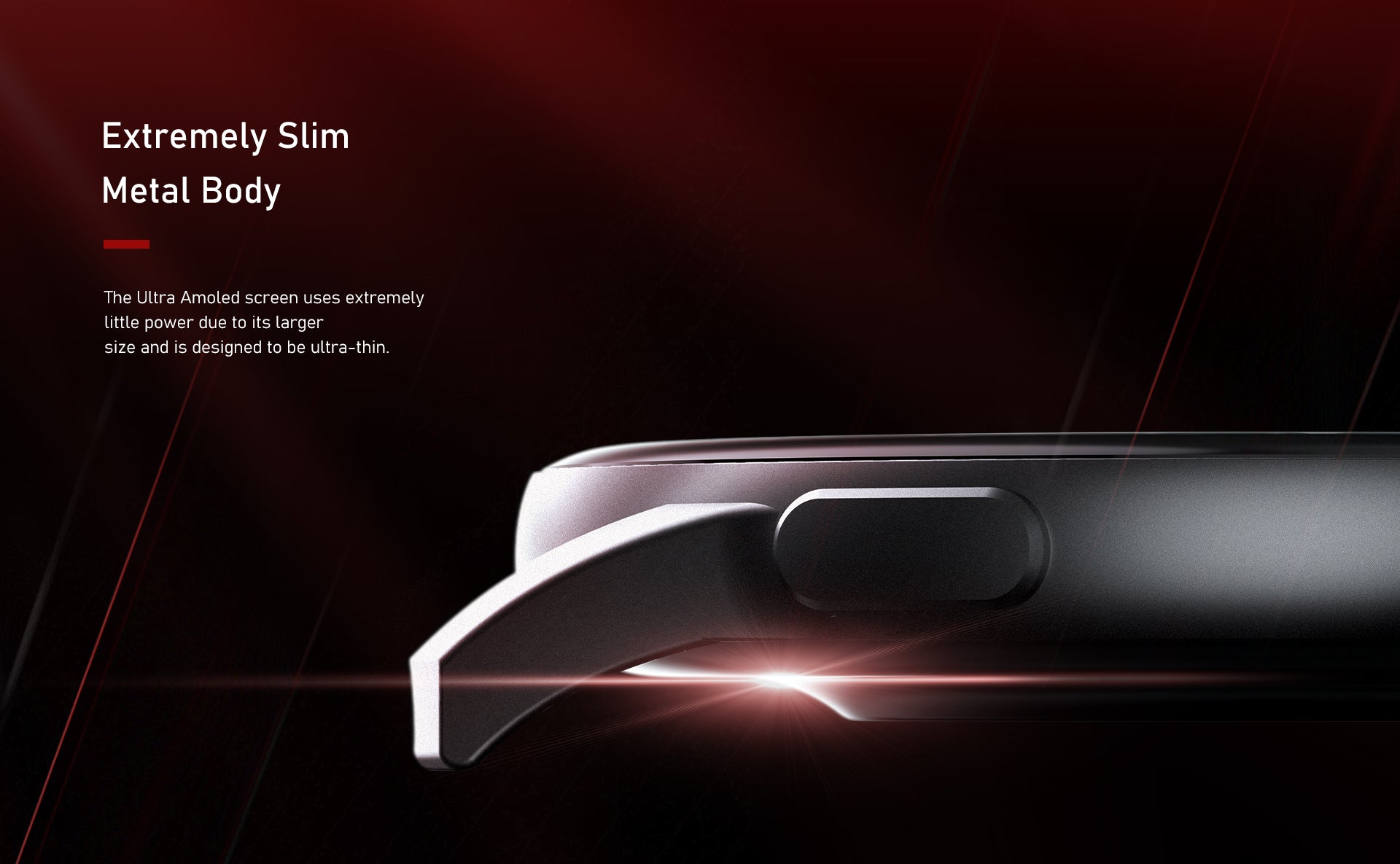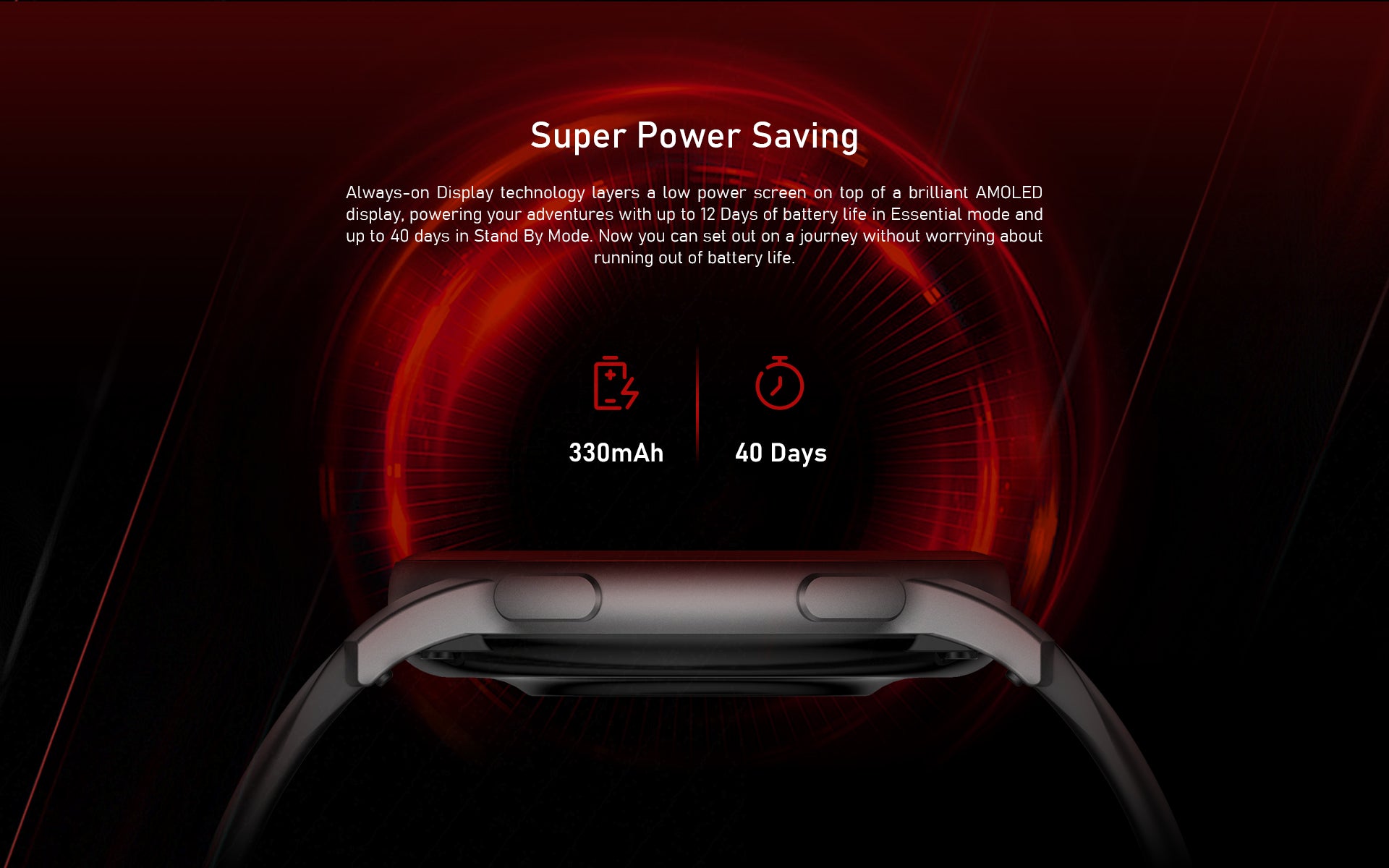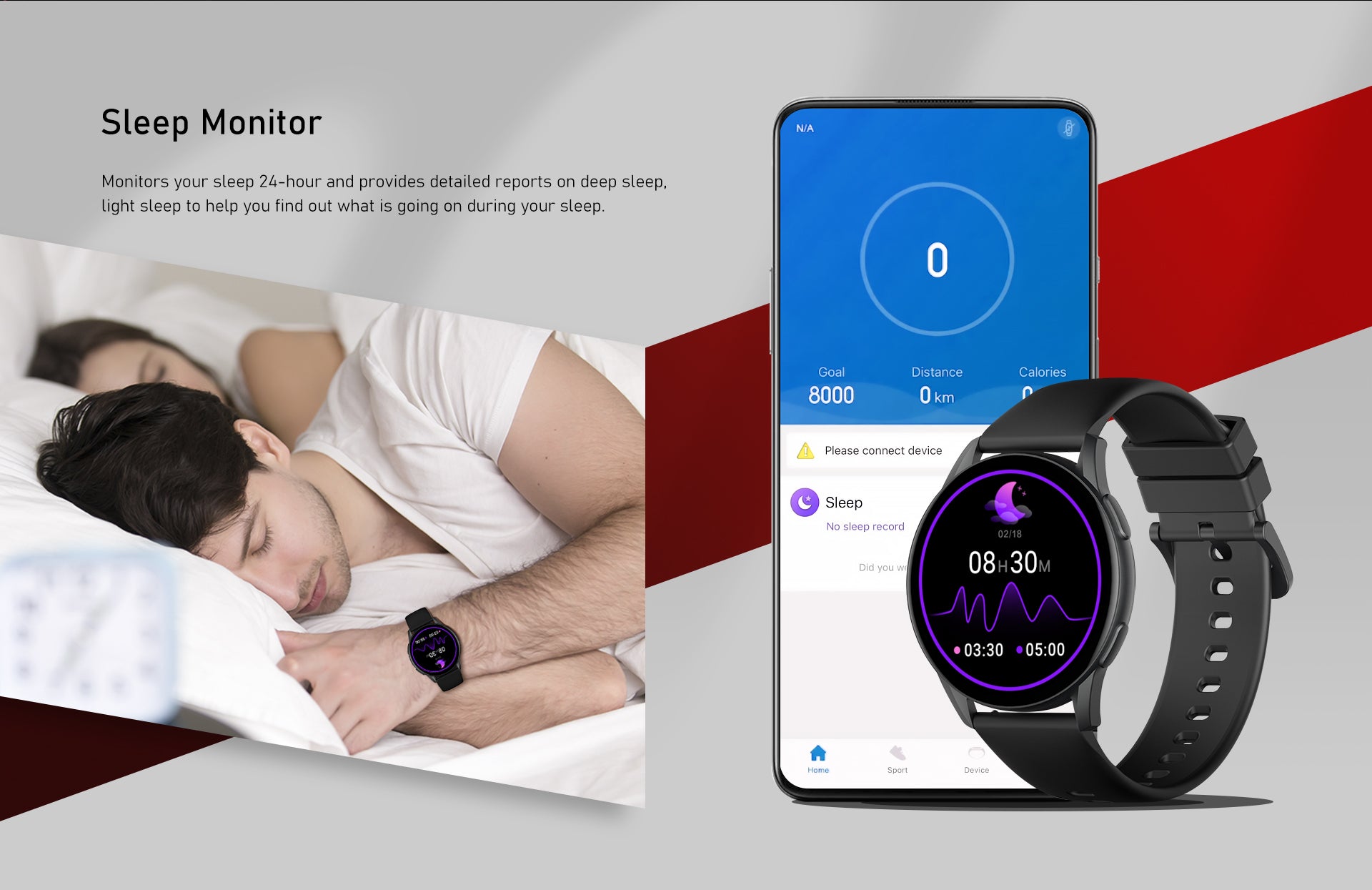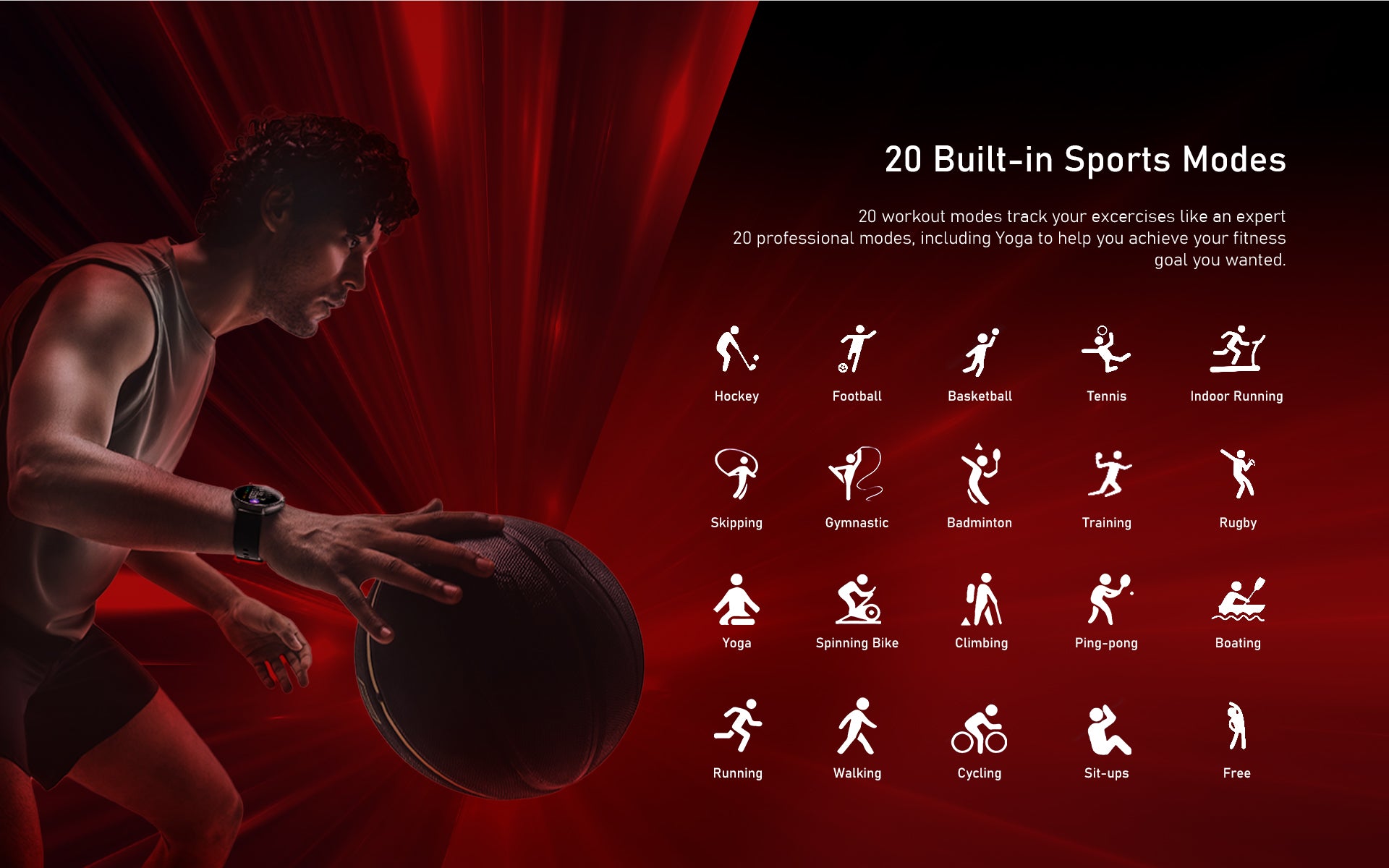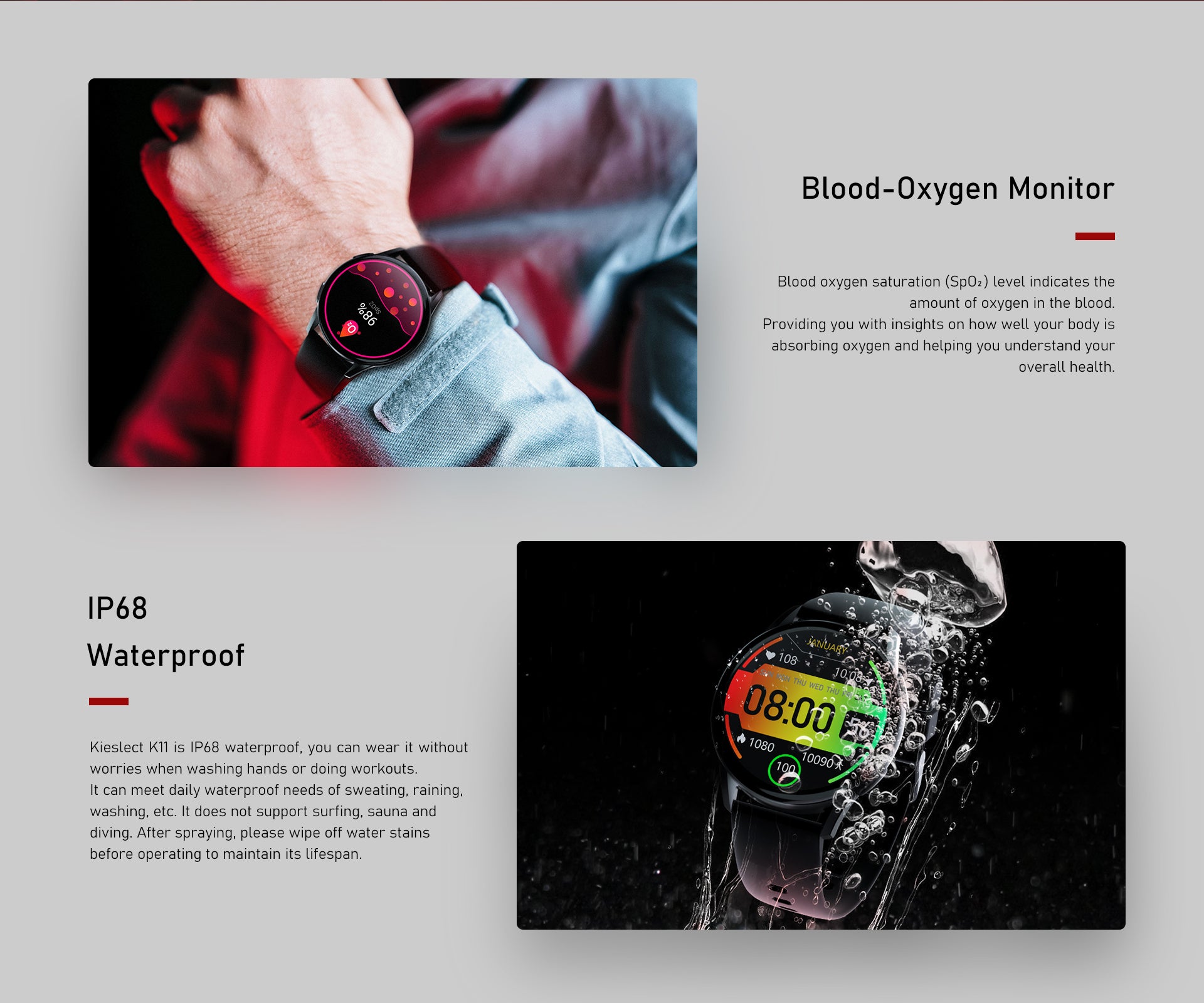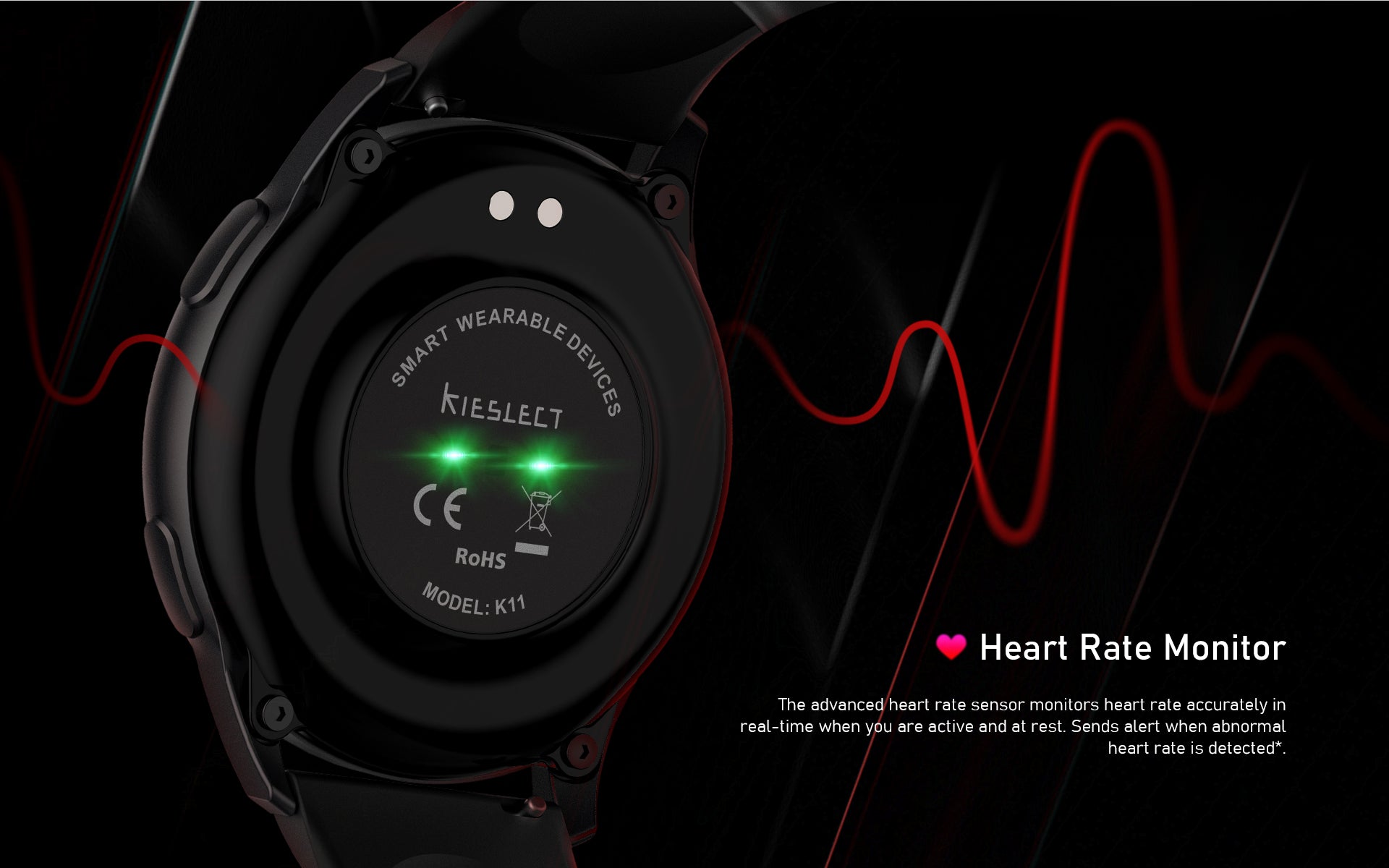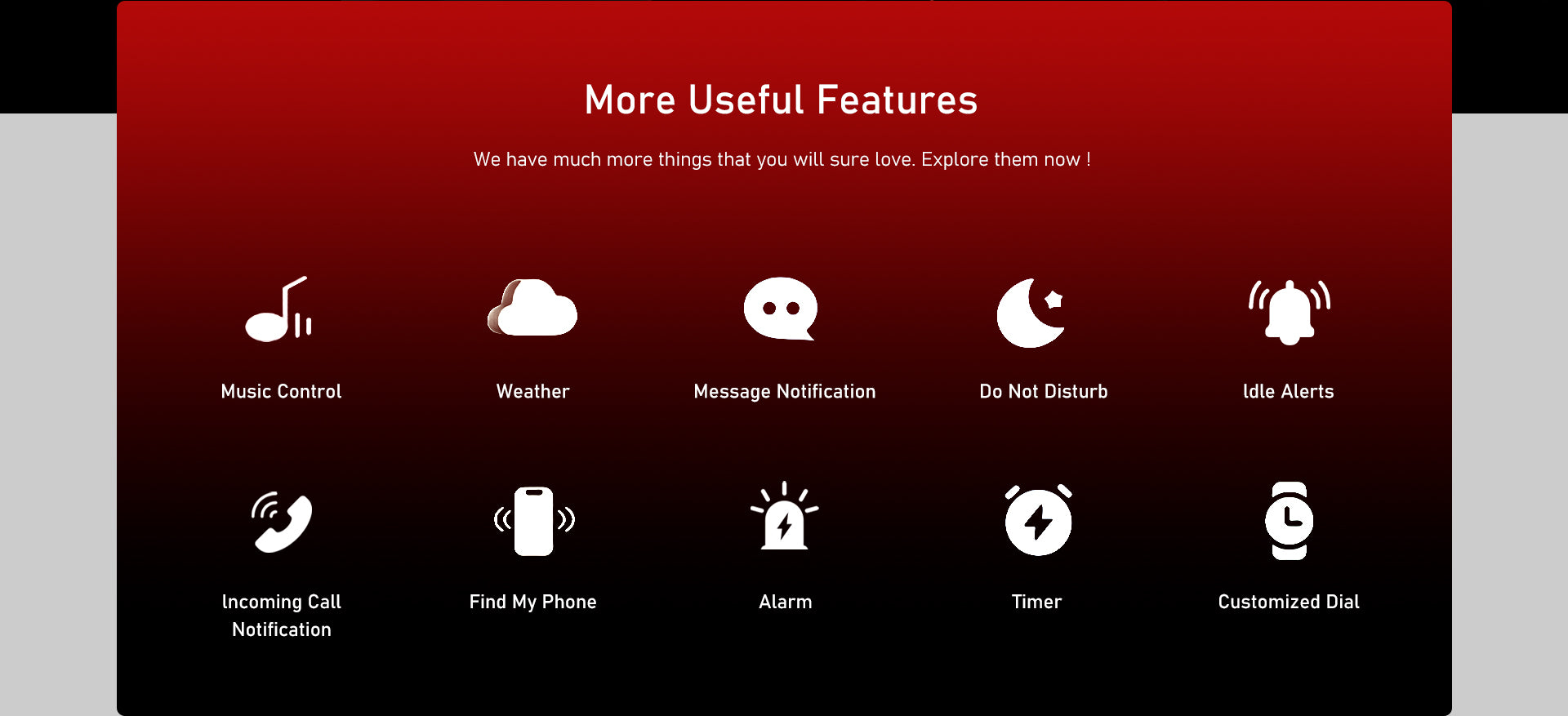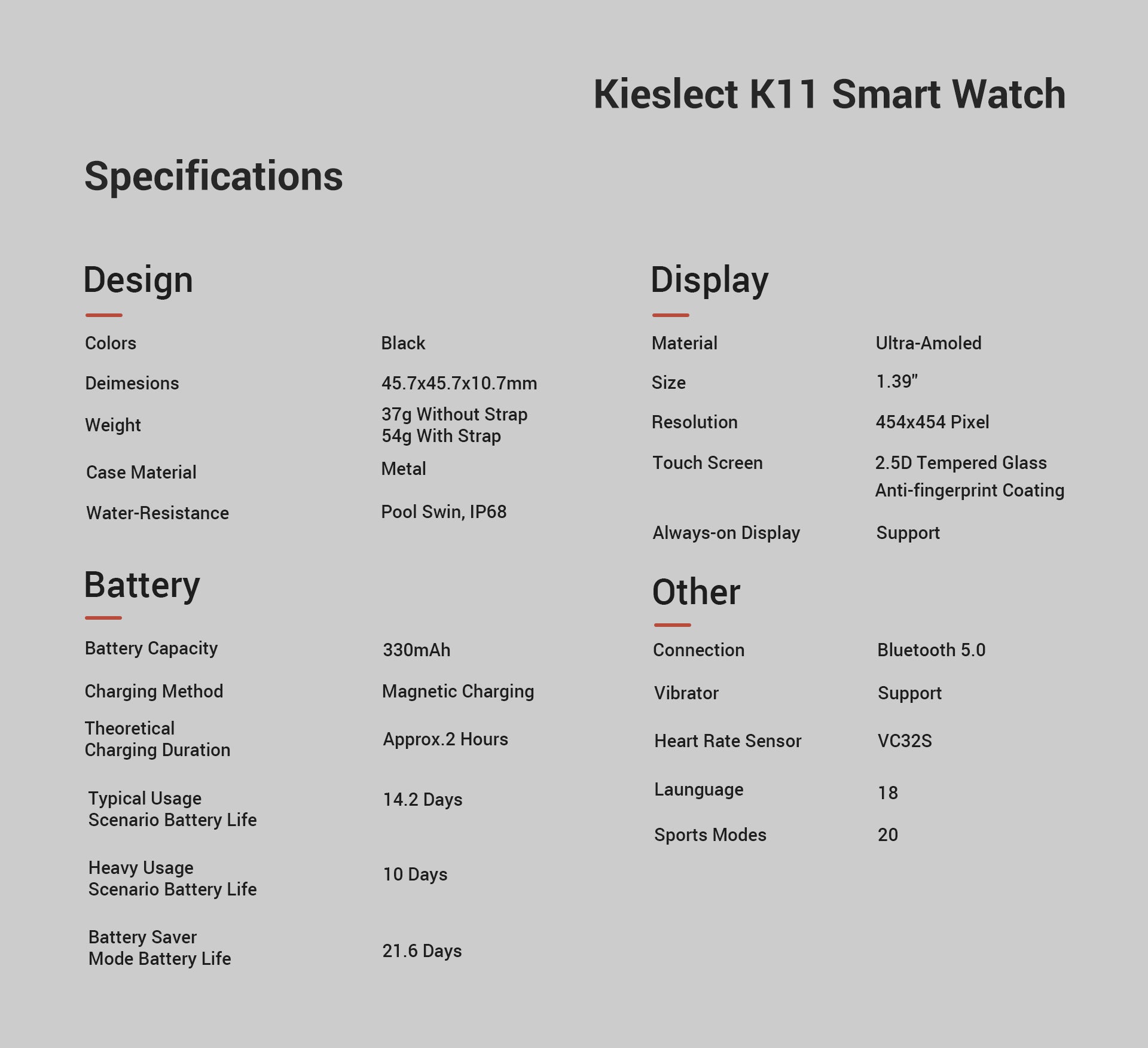 Kieslect Smart Watch K11 boasts a 1.39" ultra-amoled always on display. Its 20 workout modes and health tracking functions allows you to achieve your fitness goals and know more about your health status. 
Functions & Features
1.39" Ultra-Amoled Display
Kieslect K10 has a 1.39-inch AMOLED screen with a high resolution of 454x454. Compared with the traditional screen, AMOLED screen has the advantages of better color and vibrant view and it will be always on display. Never miss important moment in your life with this watch.
Ultra Slim Body
K11 is dedicatedly designed to be so incredibly thin. In daily life You may forget that you are wearing such a slim smart Watch. Also its metal body makes you feels at ease, a little cool on your hands.
20 Workout Modes
20 workout modes including running, walking, hiking supported to meet your sport needs.
Sleep Monitor
Monitors your sleep 24-hour and provides comprehensive reports on deep sleep, light sleep and wake up time to help you get a better understanding of your health and make reasonable adjustment to your sleep pattern
Heart Rate Monitor & Blood-Oxygen Monitor
The advanced heart rate sensor monitors heart rate accurately in real-time when you are active and at rest. It will send alert when abnormal heart rate is detected.
Blood oxygen saturation (SpO₂) level indicates the amount of oxygen in the blood. K11 provides you with insights on how well your body is absorbing oxygen and helps you understand your overall health.
IP68 Water Resistant
Spills and splashes have got nothing on the Kieslect K11. With IP68 water resistance rating, it has always got your back.
Super Long Battery Life
The long-lasting 330mAh battery on the K11 runs so efficiently that you can go continuously for 2 weeks without charging.
Nice watch
Very nice watch and good battery
খুবই ভালো একটা Smartwatch
খুবই ভালো একটা Smartwatch, আমার খুবই ভালো লেগেছে, "দামে কম মানে ভালো" ধন্যবাদ ভাইজান❤️
Surprised
I am really surprised by the price of this K11, Ultra AMOLED panel with a lots of nice features for 70USD is a steal.
Great watch for a good price
This is a solid upgrade over the K10. Bigger AMOLED display, waterproof design, and outstanding customisability. All those watch-faces for is to choose from.
This is an excellent option for people new to the smartwatch market and want to smart with a great 1st watch. For most, this very watch will be outstanding since it offers many features for an affordable price 💯
Great watch for a good price
Long standby time
This is what I have been waiting for.Appreciate your right timing.Really tired charging apple watch 7 and galaxy watch 4 every single day,watching their battery drop while looking at them gives me headache After all a watch has to be a watch.The fact that the standby is so good is a winner for me.